Meet Linda Cejka
Contact Info:
Email: Linda@sta-mail.com

Hi and welcome to the STA family! I will be your personal tour coordinator and look forward to planning an educational and fun trip for you and your students.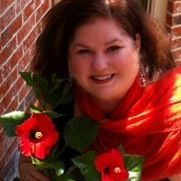 My Tour Experience
I started in the educational tour industry in 1993 and have enjoyed it ever since! 
My Tour Philosphy
I believe the tour is a true collaboration between me and my clients.  My clients are my extended family.  As we talk during the planning phase of the tour I want to find out your vision for the trip and what you would like your group to experience.  Communication is key to planning a great trip!
My Personal Background
I graduated with a BA in British Literature from the University of Texas at Austin and a Master of Business Administration from Our Lady of the Lake University in San Antonio. I live in Houston, Texas and enjoy spending time with family and friends. 
My Final Note
I am so excited to be working with you to plan your school's trip! I would love to know more about you.