Meet Catherine Uzzi
Contact Info:
Email: Catherine@sta-mail.com
Direct Phone: (855) 856-1699
Hello! I'm Catherine and I have had the pleasure of coordinating groups for six years. The tours offered by School Tours of America are very close to my heart as I had the opportunity to tour New York City my senior year in high school. It is extremely exciting for me now to be assisting others on their own journeys.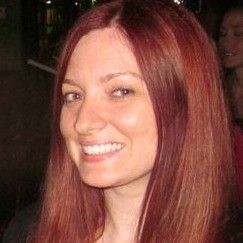 My Tour Experience
After spending four years immersed in the international travel industry I joined the School Tours of America team in 2010.
My Tour Philosphy
Communication is the key to any successful partnership!
My Personal Background
I graduated from Texas State University in San Marcos with a Bachelor's of Business Administration in Marketing.
My Final Note
We all really appreciate you choosing our company to take this journey with you and your students. I look forward to working with you in the future!!