CENTURY MIDDLE SCHOOL

CLASS TRIP
LET'S GO
EAST COAST TOUR:
WASHINGTON, DC AND NEW YORK CITY
We are thrilled to invite CMS 8th graders on an unforgettable learning trip to our nation's capital and the Big Apple! Students will gain a deeper understanding of our history, pay respect to fallen war heroes, and see amazing memorials and monuments. This trip will provide lifelong memories. The tour is coordinated by School Tours of America (STA).
This trip is NOT sponsored by the Lakeville Area Public Schools District #194.
IMPORTANT DATES & REMINDERS:


Final Payment Deadline: April 3, 2024
Mandatory Meeting: Tuesday, September 26th, 2023


INFORMATIONAL MEETING
WHEN:
Tuesday, September 26th from 7:00pm - 8:00pm

WHERE:
Century Middle School
CAN'T MAKE IT TO THE MEETING?
If you missed the DC/NYC Trip Information Meeting on 9/26, it is VERY IMPORTANT to watch the following YouTube video ALL the way through to get all the information you missed in order to make the most INFORMED decision about the trip. You may also download this document for more information on how to access this information.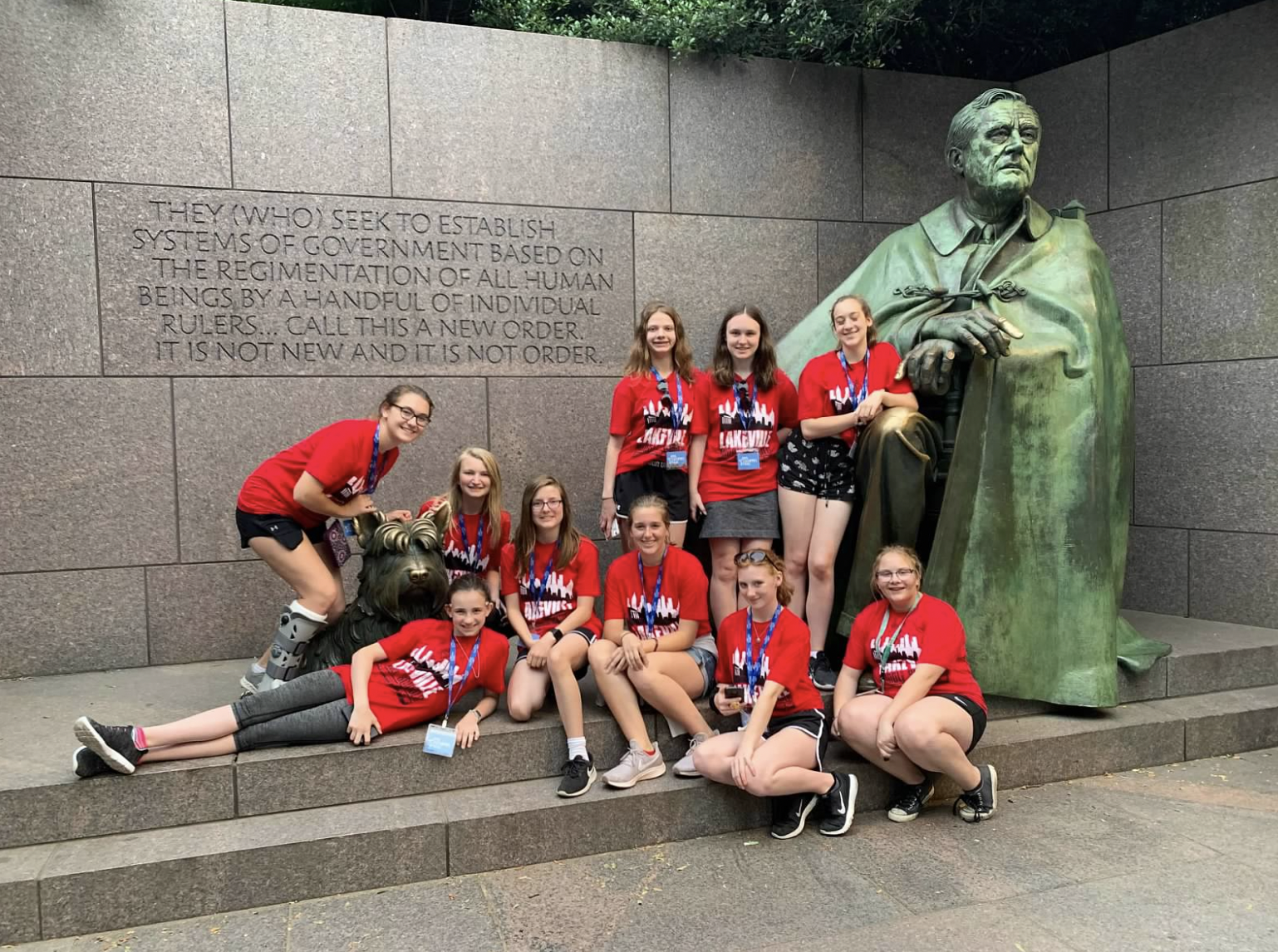 YOUR ALL-INCLUSIVE TRIP INCLUDES


We've made sure all the details are covered, from hotels and flights to meals and booked appointments. Everything is included in the price, except for possible luggage fees and souvenir money.
Transportation
Quality hotels
Private security
Licensed guides
On-call physicians
Medical insurance
Meals
Admissions/Sightseeing
MyTourFund.com
TOUR PRICE
Quad: $2,495 (4/room)
Triple: $2,575 (3/room)
Double: $2,780 (2/room)

*There is an additional $6 handling fee per payment (excluding initial deposit and final payment).

If participants select EZ Pay at registration, monthly payments will be automatically deducted from their debit or credit card until the trip is paid in full. They will also void the $6 processing fee per payment when they sign up for EZ Pay.
SUGGESTED PAYMENT SCHEDULE
$99 (initial deposit)
11/1/23 $399*
12/1/23 $399*
01/1/24 $399*
02/1/24 $399*
03/1/24 $399*
04/3/24 $401
Final Payment deadline: 4/3/24
Payment Protection Program (PPP): Due to the lengthy planning and payment period prior to the actual tour, the possibility of having to cancel is high (examples: illness, death in the family, accidents, behavior violations, financial difficulties, employment relocations, and more). PPP protects your investment from the moment you register until the trip departs. Cancel at any point prior to departure and receive a full refund of the trip price (less the cost of the PPP). The PPP will also pay your travel expenses home in the event of a family emergency during the tour. Additionally, the PPP fee can be conveniently added to your payment schedule.
NEED HELP RAISING FUNDS FOR YOUR TRIP?
Utilize the power of social media with our exclusive crowdfunding platform,
MyTourFund.com, where 100% of donations are applied to your trip!
LEARN MORE